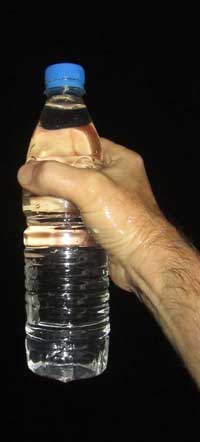 By Greg Gregory

[On reading Stephan Kempe's report (Ain Heeth's Water) on changes in the level and quality of water inside Ain Hit (Heet, Heeth) Cave, geologist Arthur "Greg" Gregory decided to visit the cave during an already planned field trip. Here are notes from his journal…Editor]

February 11, 2011. We descend into Dahl Hit. Most all of the rocks inside (except the most recent large landslides) are covered with dust --- not washed clean, although it has rained a lot lately. So rain water coming in through the cave entrance did not rise over the large blocks. Therefore, it must have flowed beneath them, probably in addition to other drainage sources percolating in through fractures…

We work our way down to the water level. In 2002, it was at 500ft (152m) below the level of the pump station, our absolute reference. The old parking area is ~15m deeper than the pump station, so in 2002, the water level was at ~137 m deeper than the old parking area, and now we find it is ~~117 m below that same parking area. Remarkable that it has risen so much…

Could the cause be rain? It has rained a lot lately, and the aquifer is interpreted to be perched (isolated) here— independent of the level over the greater Al Karj area…

We stand at the edge of the water. Yes, the surface looks a little more scummy than on previous visits (including ~ 2008), but appears to have good clarity; To me it does not smell at all. The scum may be the same as is typical at most limestone-lined lakes --- (basic dirty soap scum, with a sprinkle of fine flakey gypsum & anhydrite dust)…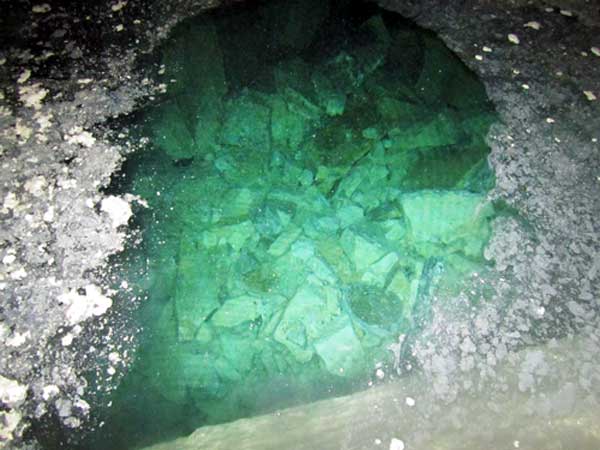 We take three samples of the water. Each sample is about 0.6 liters.We hope to see that at least one of the three samples might not have a high coliform count. We realize that all of the samples could be contaminated during my collection process, and not be representative of the water.

I also have a sample from skimming the surface with scummy / cloudy water for testing, in addition to the other water samples which show good clarity.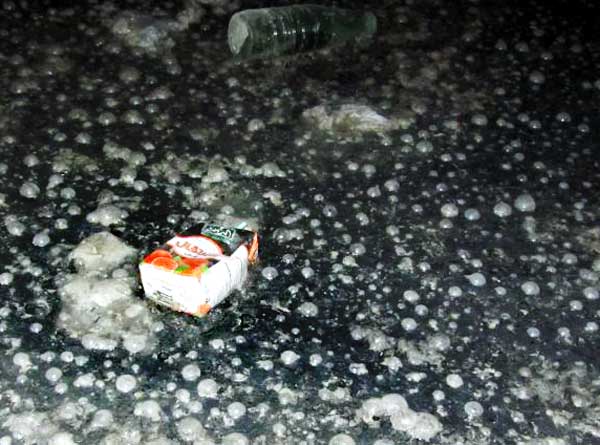 The cave temperature is ~ 81° F at water level ; Water temperature last time was 70 to 72° F. ; Up on the surface, my dive watch reads 97° at noon out of the shade.

Upon my return to Dhahran, I take the samples for analysis. Here are the results for the total coliform bacteria tests:


Sample # 1: 5.2 MPN/100

Sample # 2: 104.3 MPN/100


Hydrologist comments:

"These readings are not high considering you did not use a sterile sample bottle.
The reading should be 1 or less than 1 for a swimming pool or drinking water where the water is chlorinated. The readings are not high for open natural water like beaches and lakes. Class A waters range 50-100 MPN total coliform depending on the US state. See the following websites:
E.coli and total coliform monitoring at Utah priority lakes using citizen monitors--Pilot Study (PDF)

BACTERIAL WATER QUALITY STANDARDS FOR RECREATIONAL WATERS (PDF)


There is no guarantee the water is 100% safe and there are many types of microbiological tests you can run (which I do not have ability to run). The total coliform test is just one indicator test and does not cover all microbiological possibilities. I cannot guarantee there is no microbe problem in the cave, but based on these results, I personally would not have a problem diving in this cave water."

I agree with this assessment. I would be tempted to swim in it again—not ready to write it off yet. Hoping that any sewage percolation was of treated water to typical Saudi / USA standards, with some typical earth filtration along the way. ("Sewage percolation" refers to a lake of Riyadh sewage water located seven kilometers north of Ain Hit Cave—ed.)

It is still very puzzling that the water level has risen so dramatically (~25-30m) in the last 2 years.
Hydrologists have not seen anything similar in this region in the last 30 years—but they are not routinely monitoring cave water levels. Well water levels (both perched water levels and regional aquifers) have just kept dropping from high agriculture and city population use.

---
And now, dear readers, we invite you to browse the pictures below and to form your own opinion on the fate of Dahl Hit.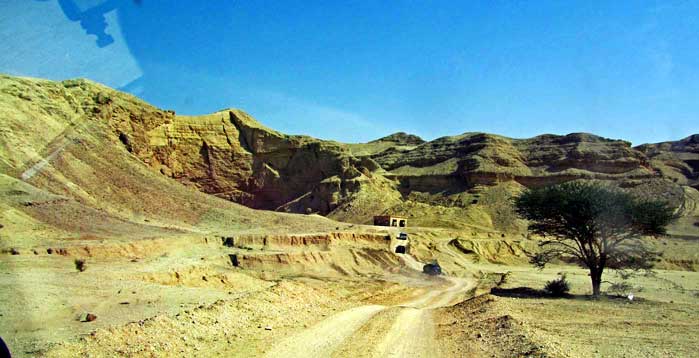 Approach to pumphouse and Dahl Hith at Jebal Al Jubayl escarpment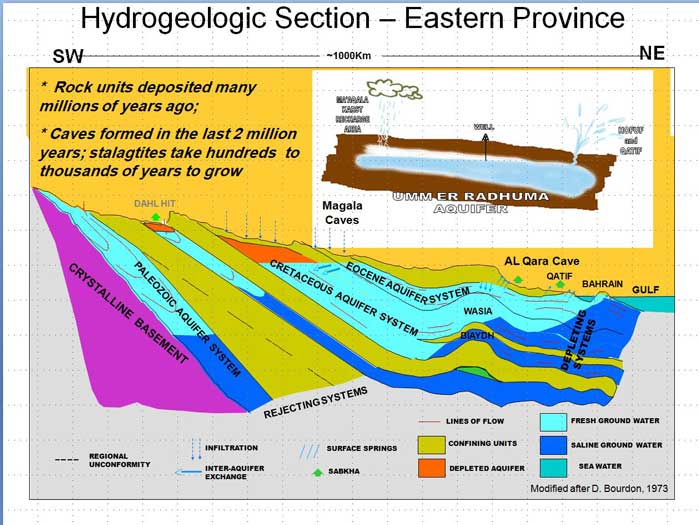 Saudi Arabia's aquifers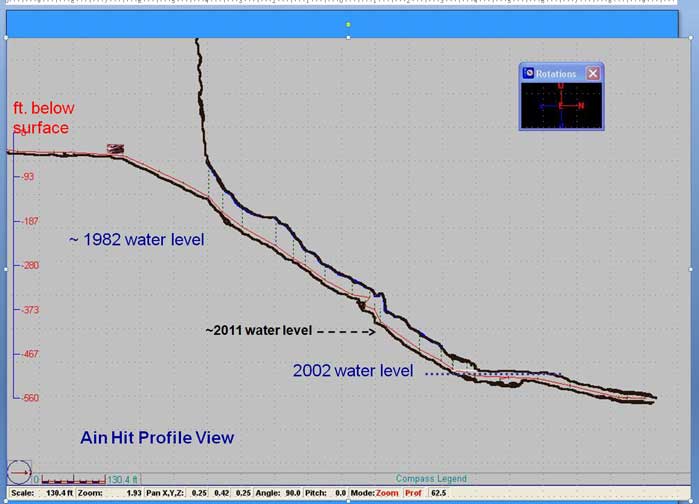 Ain Hit (Heet, Heeth, Hith) Cave. Why is the water level rising while everywhere else in Saudi Arabia it is falling?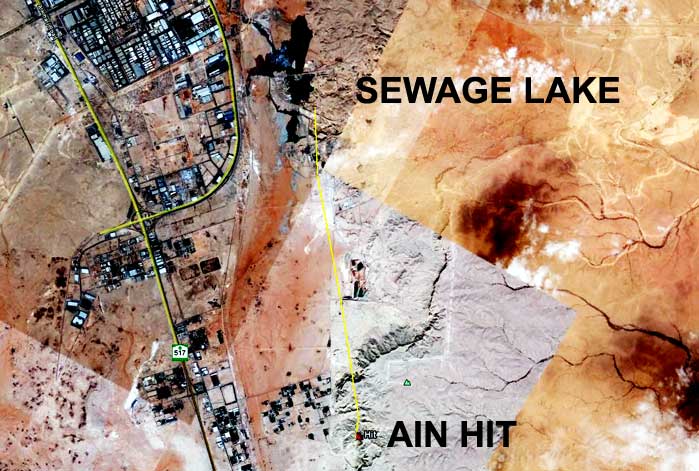 The distance between Dahl Hit and the Riyadh Sewage Lake is 7 kilometers.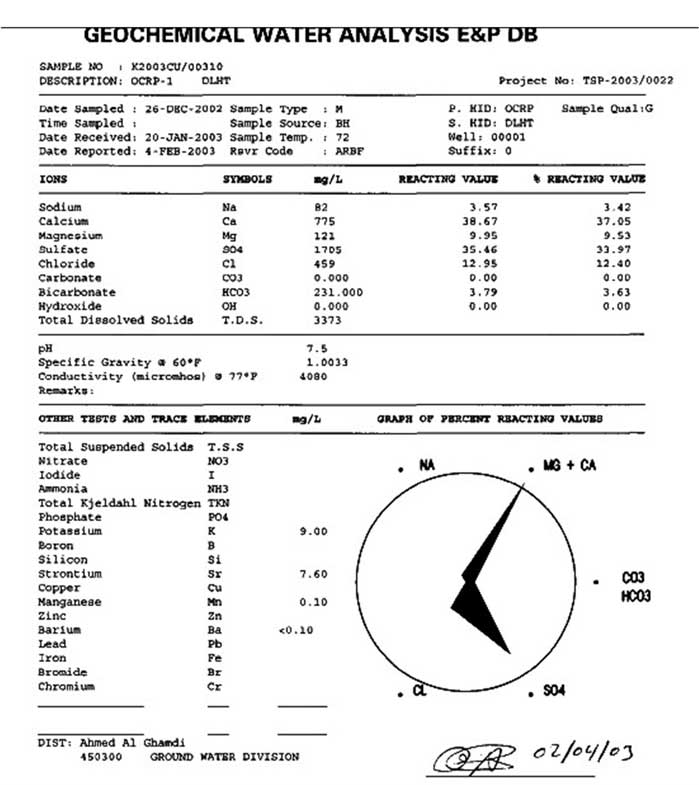 Mineral Content of Ain Hit's water in 2003.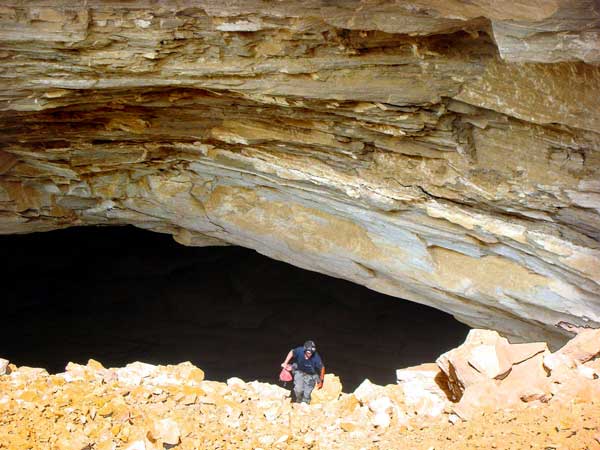 Greg Gregory exiting Ain Hit with water sample bottles. Photo by Abdullah Qahtani.