Hacienda Labor de Rivera begins renovation

Archeologists investigate mezcal, murder and more
Text and Pictures ©2009 By John Pint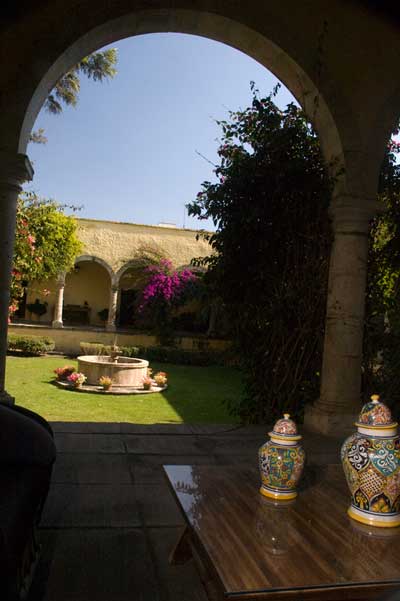 Now that the tequila and archeology corridors of Jalisco have been declared a World Heritage Site, the local haciendas are gearing up for visitors. Hacienda El Carmen, located on the west side of La Vega Lake is already up and running as a hotel and spa and now seventeenth-century Hacienda Labor de Rivera is under renovation.

This hacienda is located 3.3 kilometers southwest of Teuchitlan and includes a placid lake, a large chapel and a lienzo charro (rodeo) among its attractions. It also includes a macabre history, according to the present-day owner, Edgar Lucke.

"In the 1940s this hacienda was owned by a certain Major Ruvalcaba, who is said to have murdered numerous enemies by tying them to the bell tower with outstretched arms. He supposedly then dumped the bones into the hacienda well. Ever since then, people have claimed that the place is haunted."

In order to learn more about the hacienda's past, Lucke has enlisted the aid of archeologists Rodrigo Esparza, co-director of the Guachimonton project and Cyntia Ramirez, head of field operations for the same project. The archeologists will soon clear the hacienda's old mezcal works of weeds in order to understand the operations that were going on in the 17th century.

Also on board to help investigate the hacienda's past are local speleologists John and Susy Pint.

"We've been asked to find out whether the hacienda's well is really full of bones," says John Pint of Grupo Espeleologico Zotz. "We've already determined that the well is 20 meters deep and filled with 17 meters of water. We hope to probe the bottom with a dredging device, but it may be necessary to call in a cave diver."

The hacienda will first operate as a venue for special events like weddings and the Lucke family hopes it will open its doors to the public on March 21 of this year. Eventually, Labor de Rivera may become a restaurant and hotel as well, perhaps giving competition to European castles which offer their guests an opportunity to sleep in a haunted bedroom. Keep an eye on Hacienda La Labor's website for updates on the hacienda's renovation.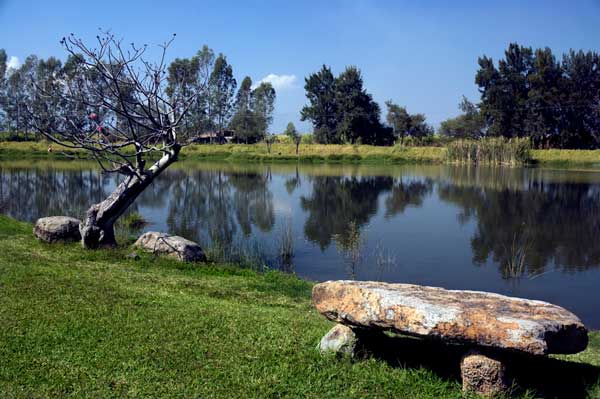 The placid lake on the grounds of Labor de Rivera gives no hint at the Hacienda's grim history.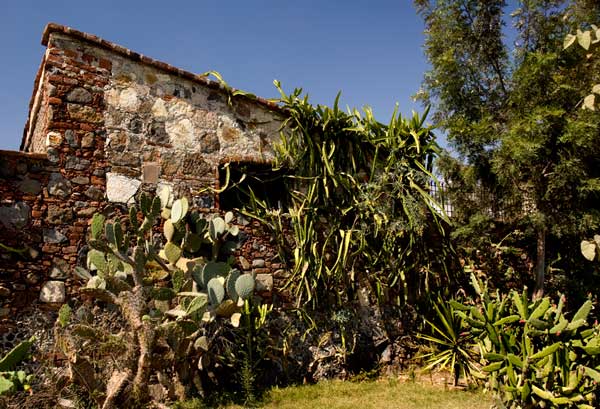 An outbuilding at Hacienda Labor de Rivera, partially covered with La Reina de la Noche (Queen of the Night) whose flowers open only for one night.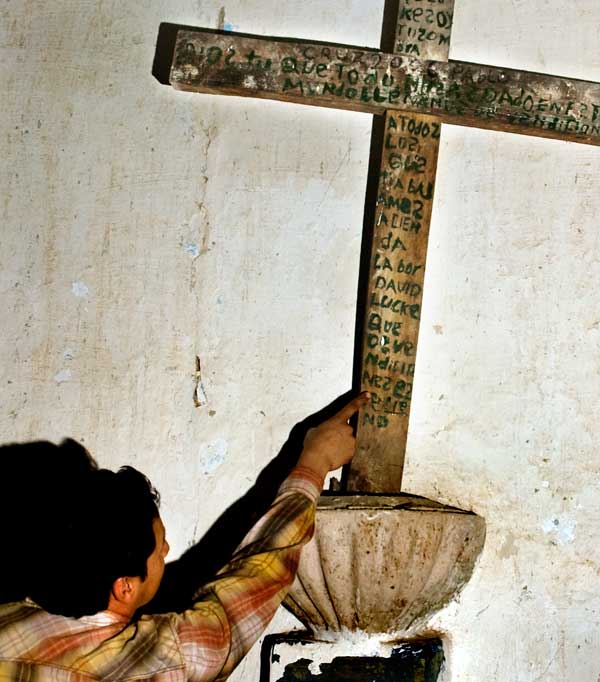 Archeologist Rodrigo Esparza reads old inscriptions in the Hacienda's 17-Century chapel.