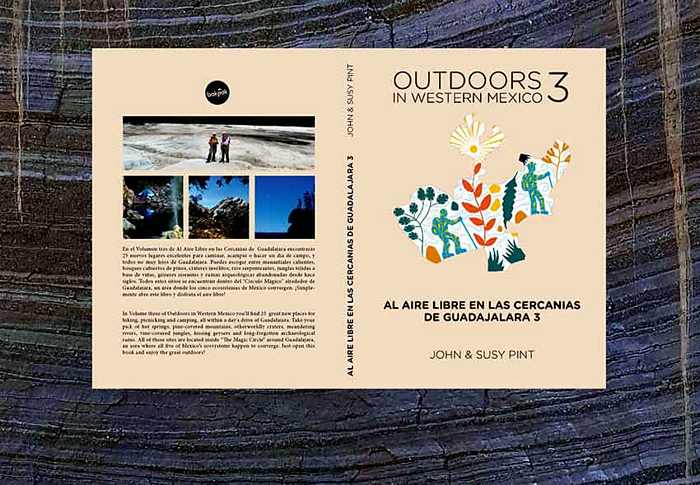 Outdoors in Western Mexico 3
Al Aire Libre en las Cercanías de Guadalajara 3
By John & Susy Pint
207 pages, 25 maps. Tente Editorial, Monterrey, N.L. México, 2021

This book is written both in Spanish and in English.

It is available as a paperback (250 pesos) or as a hardcover (350 pesos).

In volume three of outdoors in Western Mexico you will find 25 great new places for hiking, picnicking and camping, all within a day's drive of Guadalajara. Take your pick of hot springs, pine covered mountains, otherworldly craters, meandering rivers, vine covered jungles, hissing geysers and long-forgotten archaeological ruins.



All of these sites are located inside "The Magic Circle" around Guadalajara, an area where all five of Mexico's ecosystems happened to converge. Just open this book and enjoy the great outdoors!

If you would like a copy of this book, we can mail one to you, anywhere in Mexico or the world. If you live near Guadalajara, you can come pick up a copy from our home in Pinar de la Venta.

CONTACT US AT: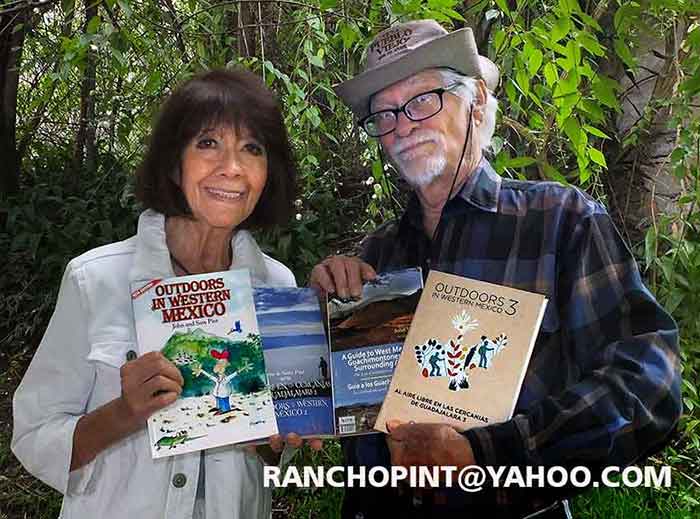 Take a peek inside "Outdoors in Western Mexico 3"





The Geysers of Los Patitos River



In the very first chapter of this book, we have a park full of geysers and hot springs. While the local people always knew there was something special bubbling up in and around Río de Los Patitos (the Little-Duck River), few people in Guadalajara—except for an occasional intrepid botanist—suspected there was a "mini-Yellowstone" just a bit over an hour's drive from the big city.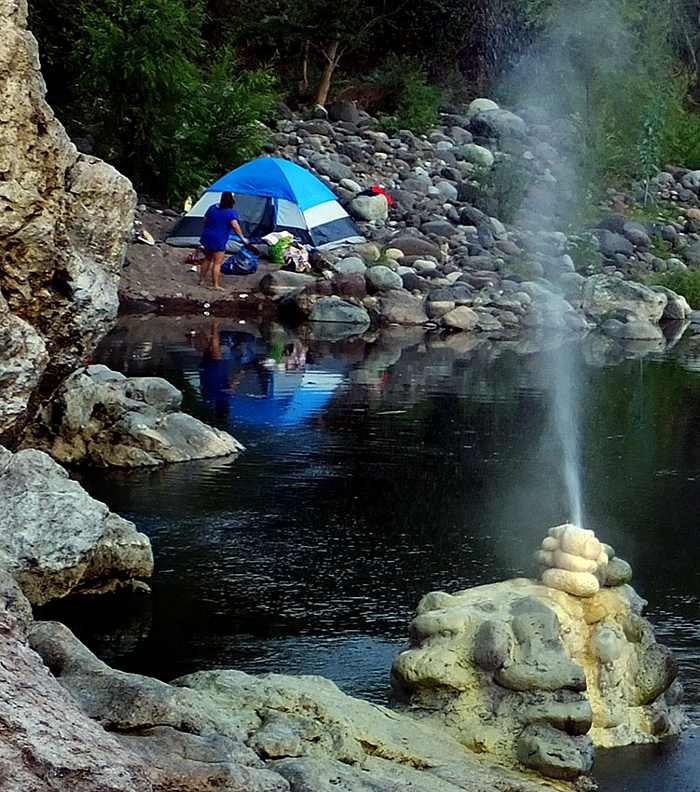 At Parque Ecologico Los Hervores you can run out of your tent on a cold winter's night, jump into a hot pool with just the temperature you fancy and gaze up through billows of steam at the deepest, most star-studded sky you could ever hope to see.




Parangueo Crater, Guanajuato



Contrast this with what awaits you in Chapter 13. You walk through a 400-meter-long pitch black tunnel and emerge at what first seems to be the North Pole: your eyes see ice and snow… but you don't feel cold!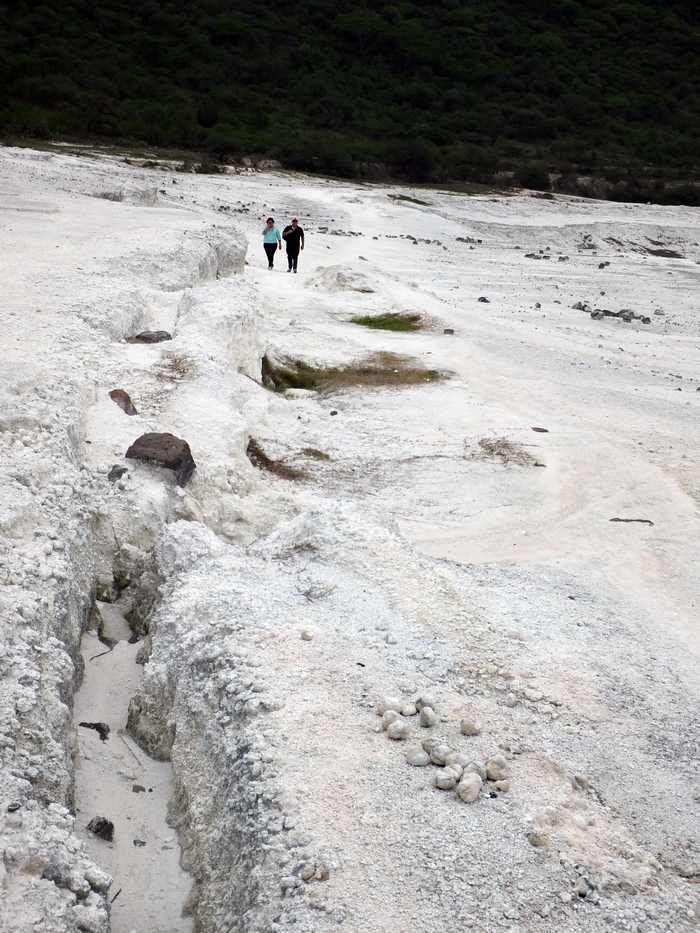 Welcome to Parangueo Crater. Once upon a time there was an alkaline lake here, but today it's an otherworldly, shimmering white desert, like hiking across a giant bowl filled with crusty baking soda.




Petroglyphs of Altavista, Nayarit



If all this seems too exotic, turn to Chapter 23 and take a walk at Altavista, near the Pacific Coast. The trail leads you through great boulders covered with petroglyphs engraved there over 2000 years ago by the Tecoxquines (Throat-cutters) whose favorite sport was decapitating prisoners captured during tribal skirmishes. Your reward at the end of your walk? A dip in La Pila del Rey, the King's Bathtub, a pool of crystal-clear water surrounded by picturesque, natural columns of basalt rock.


---

With this third volume, the grand total of destinations we have described comes to 90. Add to these the ten sites in "A Guide to West Mexico's Guachimontones and Surrounding area" and you now have a total of 100 great places to visit in western Mexico: enough to keep you busy on weekends for the next two years. Enjoy!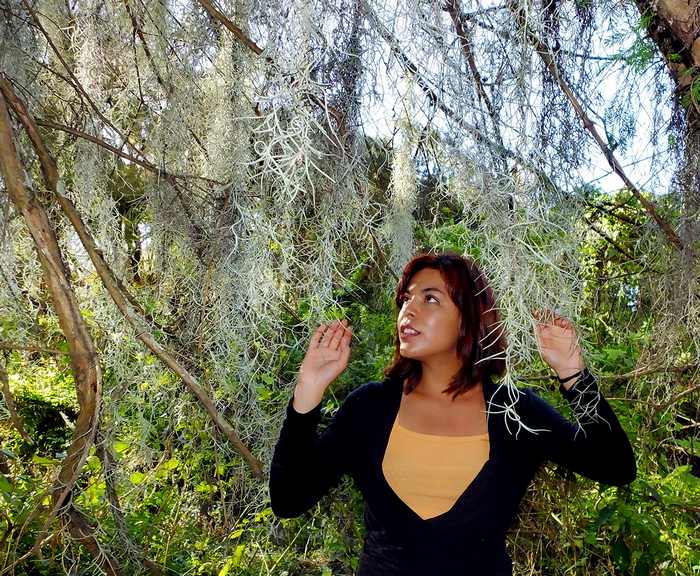 Chapter 21 of the new book will take you to Jalisco's Passion River, 22 kilometers long and dripping with Spanish moss. There is no guarantee, however, that model Karen Colón, shown here, will be waiting for you.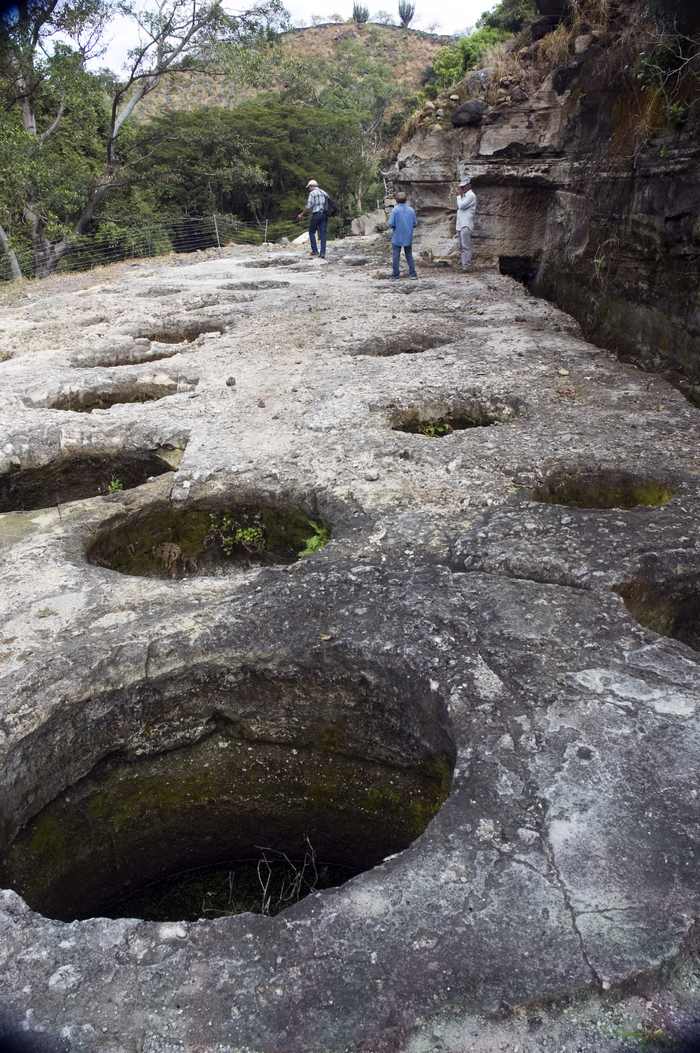 Hidden in Tecuane Canyon, Jalisco's oldest tequila distillery used fermentation pots which were carved in rock. See Chapter 15 of Outdoors in Western Mexico 3.



WATCH THIS SPACE FOR UPDATES ON THE AVAILABILITY OF OUTDOORS IN WESTERN MEXICO 3 !


Text and Photos © 2021 by John & Susy Pint
unless otherwise indicated.
HOME