A book about caves, camaraderie, Bedouins and the secrets hidden beneath the sands of Arabia.
Download Underground in Arabia directly from the author as an ebook. If you can, please pay the Special Discount price of $3.99 US, using the Paypal DONATE button below.
What? You are saving up for a 300-meter piece of PMI rope and you can't afford the discount price? OK,

mafi mushkila

(

no hay problema

), donate a smaller sum... and have fun exploring the voids beneath the dunes!


☻DOWNLOAD THE EPUB VERSION
☻DOWNLOAD MOBI VERSION FOR KINDLE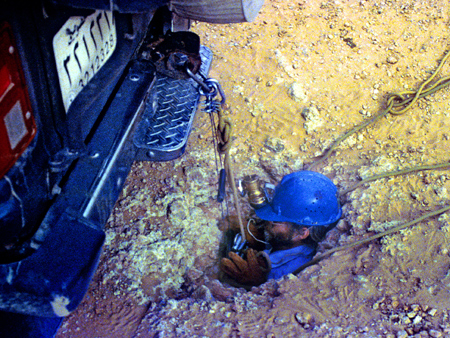 John Pint squeezing into the one and only entrance to Dahl Sultan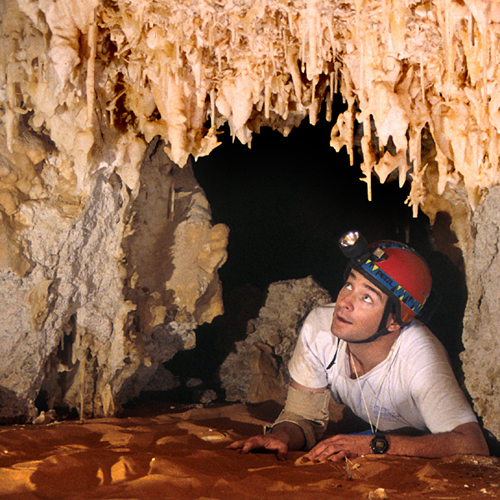 Lying on a bed of red sand deep inside Whistling Teapot cave, Mike Gibson admires a lavish display of gravity-defying helictites. This cave has the "tightest entrance in Arabia."
This YouTube
video clip
shows how they got in and how they got out.
Reviews
of Underground in Arabia