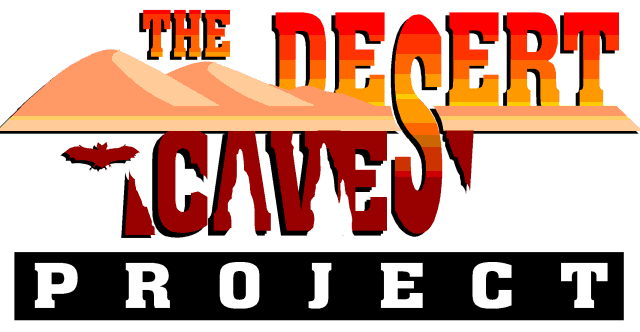 © 2005 by John and Susy Pint -- Updated May 7, 2009
The Desert Caves Project is managed by John Pint and Susana Pint. We have been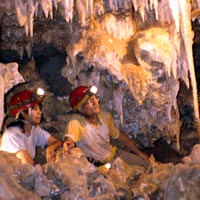 visiting the caves of Saudi Arabia and writing about them since 1980. In 1999 we founded the Saudicaves website www.saudicaves.com. of which we are the owners and editors. To contact us, please see our email address below.
We are members of the Commission on Volcanic Caves of the International Union of Speleology (UIS) as well as the US National Speleological Society (NSS) and the Mexican Society for Underground Exploration (SMES). Our caving adventures in Western Mexico can be found on our MEXICO page.
We are teachers and translators of English and Spanish and make our home in Guadalajara, Mexico. We specialize in The Silent Way, the approach to language teaching developed by Dr. Caleb Gattegno and we offer courses in Spanish and English the Silent Way as well as workshops for teachers interested in learning the Silent Way.
We have also enjoyed exploring remote corners of Mexico for many years. Take a peek at our MEXICO page. If you like that, you may want to read our book, OUTDOORS IN WESTERN MEXICO, also available in Spanish as Al Aire Libre en Las Cercanías de Guadalajara.
Many of the cave photos on this website are courtesy of that fine Swedish photographer Lars Bjurström.
Graphics are by Jerry Ibarra.
Lectures, Powerpoint Shows and Speaking Engagements on Saudi Arabia and Western Mexico.
To contact us,
please use: ranchopint @ hotmail . com (but remove the spaces!)